Links to pages I have volunteered my time



My philosophy in helping out is to pass the skills to the like-minded volunteers who will take good care of these web pages. Faith, hope, and love plus basic computer skills are good enough.
All these pages are handcoded.





Pictures of Western Canada
---
Vintage pictures of my hometown Hong Kong
---
Memories From My High School / University Days
CUHK 1970-1974 COMING
---
Links to other interesting pages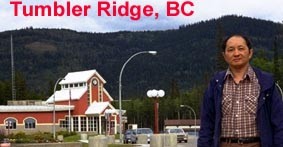 Tumbler Ridge, BC 1994
---
My Favourite Cyber Tunes


I never have a chance to play the piano, too late to learn now. Midi software(s) have helped me to compensate some of my unfulfilled dreams. I strongly believe, cyber music and the karaoke cannot replace formal music training, nevertheless, they are very good supplementary tools, if properly used. If you find how these midis can be improved, please email me. Thanks.

---
Discussion Topics
---
I wish all visitors an enjoyable visit !
Comments are always welcome.

Email me: E-MAIL



last updated 8th November-2008